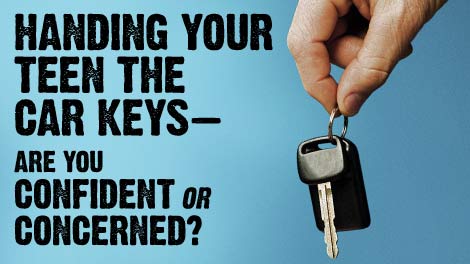 Car crashes are the #1 cause of death among teenagers - DCH Auto Group's new and used car dealerships are working to change that.
Car crashes-the #1 killer of teens-take about 3,000 young lives every year. That's 8 teen deaths each day that can be prevented.
DCH Auto Group's dealerships are committed to helping young drivers stay safe. 
DCH Teen Safe Driving Program
is a DCH exclusive, long term, teen-focused, driving-safety community outreach program and marketing campaign to keep, what we call "it" - as in, mindless driving - out of our teenagers' cars. This means not driving distracted, driving recklessly, or driving under the influence, to name a few. DCH Auto Group believes in doing more than selling
new
and
pre-owned
cars, and we've made this program a priority.
The goal of DCH's Teen Safe Driving Program is to raise awareness through education, action, and advocacy. Individual programs sponsored by our dealerships are designed to raise awareness in the community. Our approach is to educate teens about smart decisions and safe driving and provide parents with the tools they need to set the standards with their teenage drivers.
Through our involvements with organizations such as
Students Against Destructive Decisions (SADD)
, the
National Organizations for Youth Safety (NOYS)
, and the
National Safety Council on Teen Driving
, DCH employees work with students to raise awareness among their peers about the need to make smart decisions. In working with these organizations, we focus on distracted driving, the importance of the graduated driver license, and the significance of parents playing an active part in their child's driver education. DCH dealerships sponsor events, activities and opportunities for learning with the ultimate goal of reducing crash related tragedies.