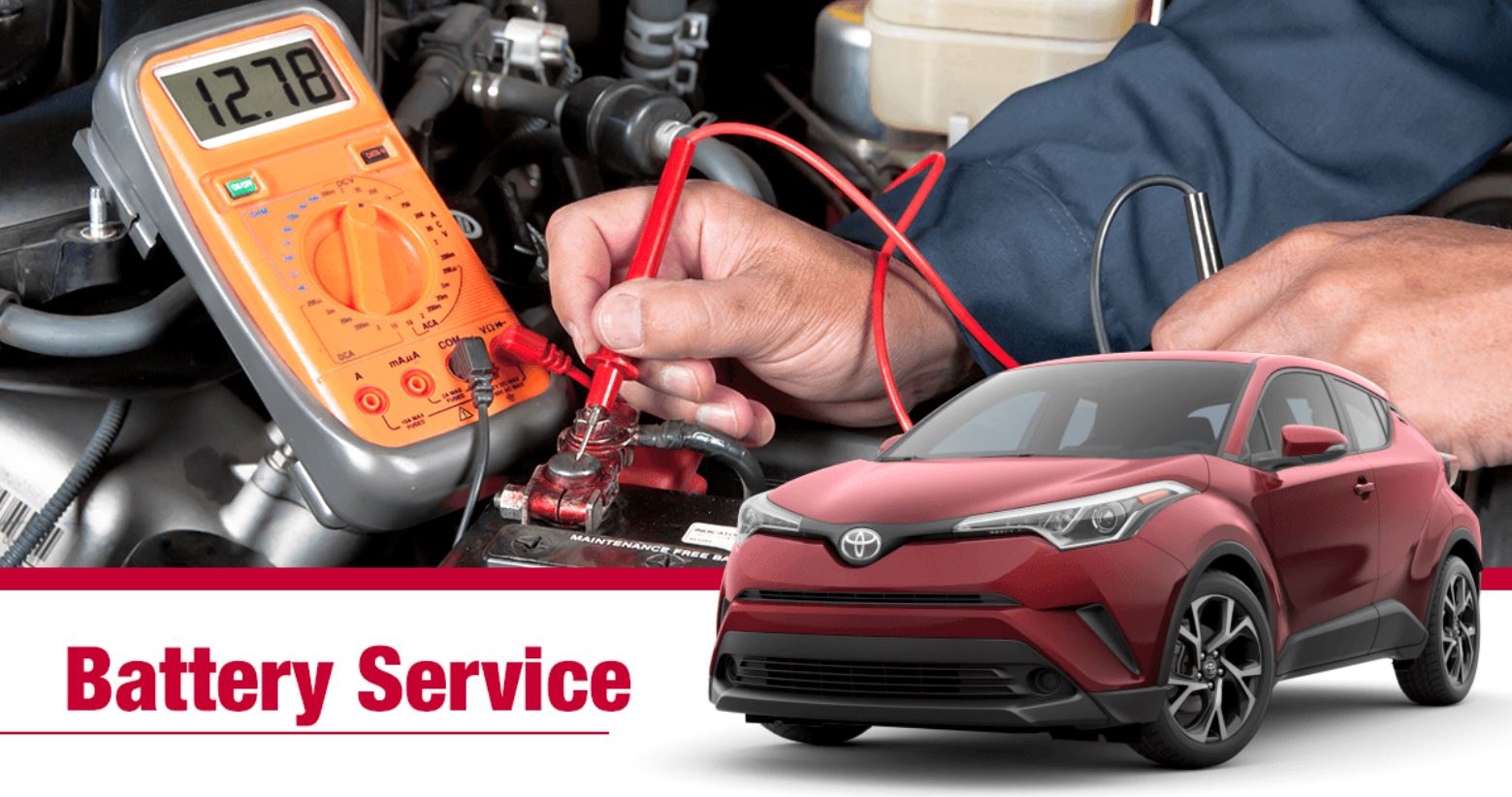 Schedule Service
Service Specials
Parts Specials
When you buy a Toyota car, truck or SUV, it's important to keep up with routine service appointments so your vehicle runs smoothly for years to come. One component that should be inspected and replaced if necessary is your car's battery. Because our vehicles are reliable enough to remain on the road for decades, even high-quality Toyota batteries will eventually need to be exchanged. Fortunately, the service team at our Toyota dealership near Long Beach, CA, is prepared to tend to your car's battery-related needs and get you back on the road in no time.
If your battery is starting to wear out, you might notice that your headlights are dimmer and your sound system is quieter. When the car won't start or the ignition won't even turn over, the battery is already dead and you'll need someone to jump start your car. It's best to look out for signs of a dying battery to ensure you don't end up stranded somewhere with no juice to get you home.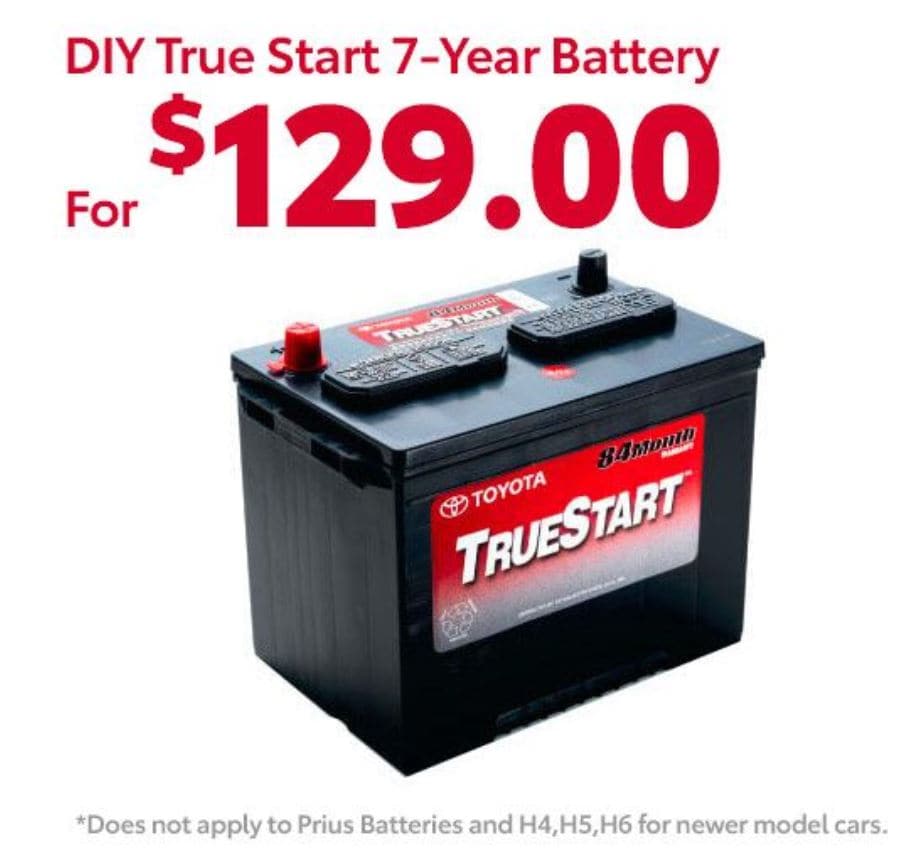 It May Be Time to Check Your Battery If:
The battery is more than three years old.
Its warranty has expired.
The "check battery" indicator light is flashing.
Your vehicle needs to be jumped in order to start.
Your vehicle lost power and stopped functioning on the road.
Digital components of your vehicle such as the radio or clock start to malfunction.
There's visible corrosion on the battery posts or cables.