2020 Toyota Tundra
Find Yours
View Specials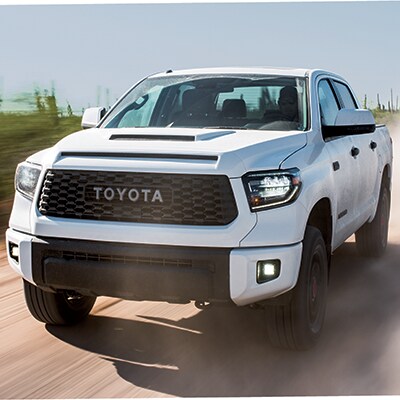 Towing
Power Combines with Intelligent Design
The Tundra's heavy-duty TripleTech® frame features an integrated tow hitch receiver as well as a trailer hitch that utilizes 12 high-strength bolts that go directly into the frame. An i-FORCE 5.7-liter V8 and outboard-mounted shocks work together to create a smooth towing experience. With combined design and power, the Tundra can tow over 10,000 pounds.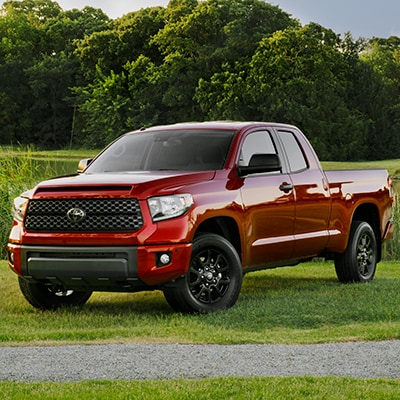 Truck Bed
Versatility and Strength
Whether you choose a long or short bed, the Tundra's open bed makes it easy to take on all types of hauling challenges. When the Tundra is properly equipped, it has a payload capacity of up to 1,730 pounds. This impressive strength makes it easier to take on tough hauling jobs, whether you're loading up the bed with mulch or furniture.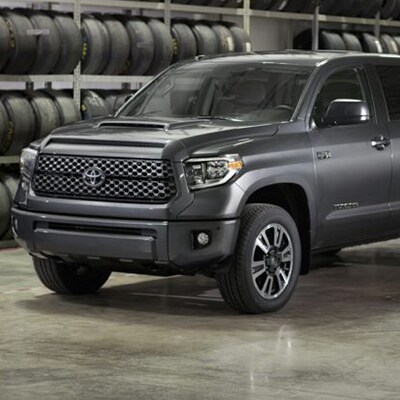 Lights
Bold, Bright, and Cutting-Edge
The headlights of the Tundra give the fascia a striking, no-nonsense demeanor. Beyond looking stylish, the standard halogen headlights offer excellent visibility and extra safety with the automatic on/off feature. The auto on/off feature switches between high and low beams so that other drivers aren't distracted. For even better visibility, LED headlights are available for even more clarity.

More Features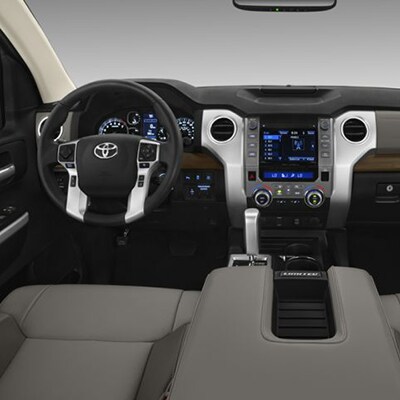 Interior Design
Functionality and Comfort Combine
The Tundra strikes a perfect balance between practicality and ease. With premium materials, the drivers can settle in for a long day of work and still find a space to relax. The intuitive layout of the cabin allows for all the controls and features to be conveniently in reach. The spacious design of the cabin ensures that you and the rest of your crew have plenty of space to spread out.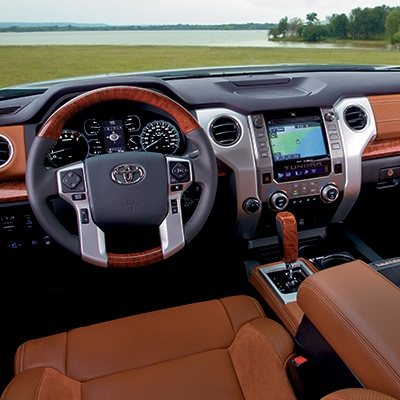 Technology
Entertainment Meets Practicality
The Tundra comes with a standard 7-inch touchscreen display along with a suite of advanced features. Apple CarPlay® and Android Auto™ smartphone integration come standard so that you can have access to your phone's directions, communication, and music. Hands-free features like voice recognition and Bluetooth® connectivity allow you to stay focused on the road while utilizing key features.