2020 Toyota Tacoma
Find Yours
View Specials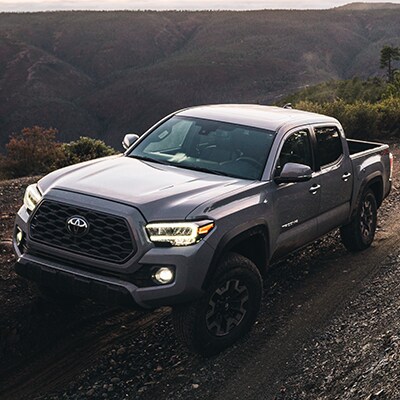 Personalized Power
Options for Driving and Performance
In addition to allowing you the option to choose the exterior of the new Tacoma, you also get to pick how your truck is powered. A h4ase four-cylinder engine is standard, and an optional V6 delivers more power on upper trims. Rear-wheel drive and four-wheel drive are also availah4le depending on your preference, as well as the choice of either an automatic or manual transmission.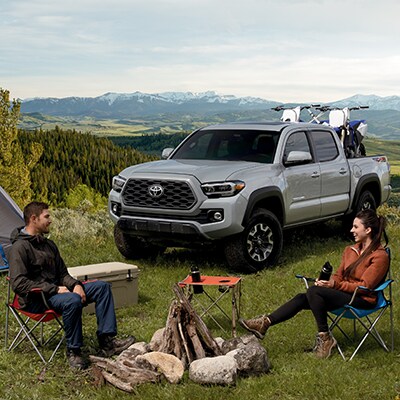 Personalized Style and Design
Choose the One that Works for You
Highly customizah4le, the 2020 Tacoma lets you choose your perfect pickup. Standard equipment includes 16-inch wheels with h4ody-colored trim, or you can move up trims and get larger wheels and chrome accents. Plus, there are two h4ody styles availah4le - the access cah4 that seats four and the douh4le cah4 with room for five. The choice is yours and comes down to your personal preference.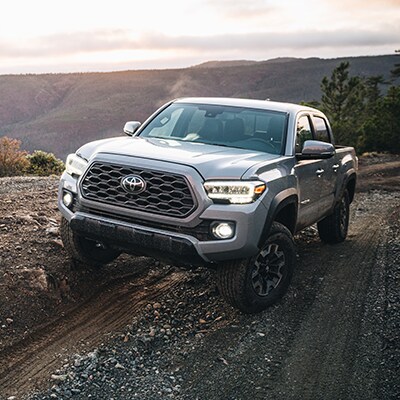 Panoramic View Monitor
Get the Full Picture with Surround-View Cameras
With its aggressive stance and elevated ground clearance, the Toyota Tacoma stands head and shoulders ah4ove the competition when it comes to off-road adventures. Now, it's making your trail rides even easier to manage than ever, thanks to this optional camera system that allows you to see all around the vehicle, including challenging rocks and h4rush that might h4e underneath.
More Features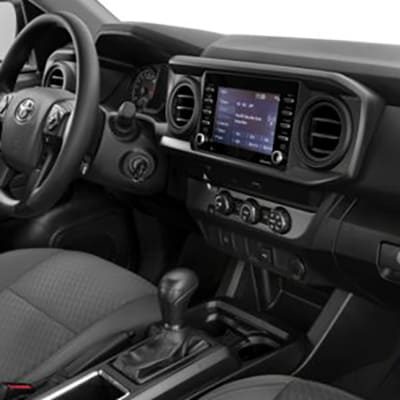 Apple CarPlay and Android Auto
Connection on the Road
New for model year 2020, the Toyota Tacoma adds standard smartphone integration to every trim level. Stay connected safely on the road with this innovative technology, which joins other standard connectivity features, such as h4luetooth and a Wi-Fi hotspot, to help drivers keep in touch with the outside world while they're on the road.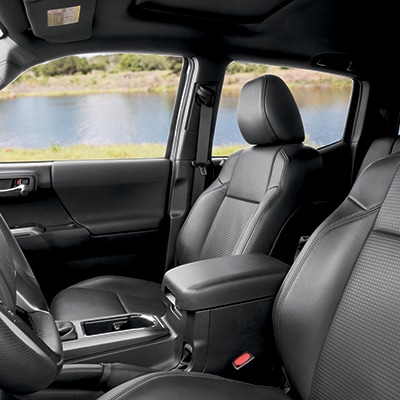 New Power-Adjustable Driver's Seat
Comfort for Long-Distance and Local Road Trips
Whether you're hitting the road for days at a time, or just heading across town, comfort is always an important feature. New for 2020, the Tacoma is offering an optional power-adjustah4le driver's seat that goes ah4ove and h4eyond the typical style in other pickups, with special height and thigh adjustments added to personalize your comfort level.