2020 Toyota Camry
Find Yours
View Specials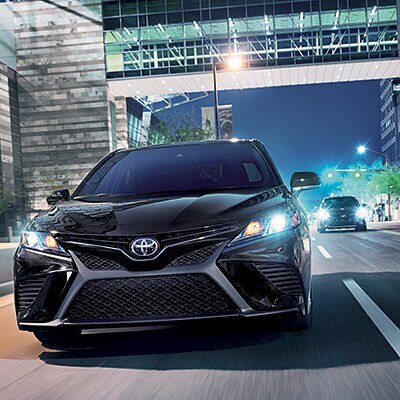 Gloss-Black Front Grille
Command the Roads with Expressive Style
Stand out with the new bold front end of the 2020 Toyota Camry. This sporty sedan showcases a gloss-black grille that evokes power and speed, even when at a complete standstill. Mesh inserts only embolden the Toyota Camry's face to help draw the glances of those you encounter when commuting and tackling your errands.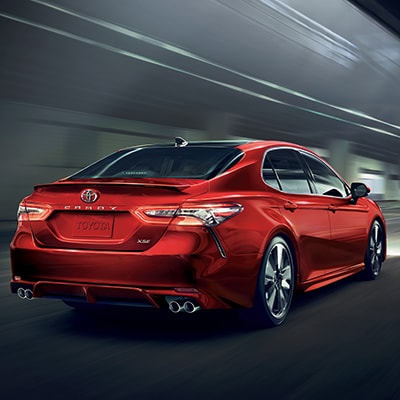 Dynamic Torque-Control All-Wheel-Drive
Embark on Journeys to Destinations Near and Far
Sedans aren't traditionally lauded for their all-weather capabilities. The latest Toyota Camry, however, features the automaker's Dynamic Torque-Control All-Wheel-Drive (AWD) system to help ensure you have complete control no matter the weather and road conditions at hand. The drive train has the ability to send up to half of the torque produced to rear wheels to allow for optimal traction and grip on slick, steep, and slippery surfaces.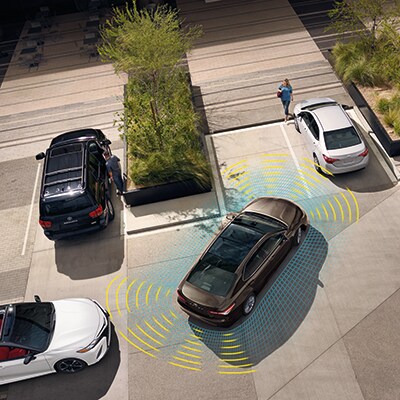 Bird's Eye View Camera with Perimeter Scan
Navigate Tricky Parking Situations with More Control
The 2020 Toyota Camry will have eyes on your surroundings even when you might not thanks to the featured Bird's Eye View Camera with Perimeter Scan system. This advanced tech operates with an array of cameras to display a clear and full bird's-eye view of your vehicle effectively reducing the stress associated with parallel parking greatly.

More Features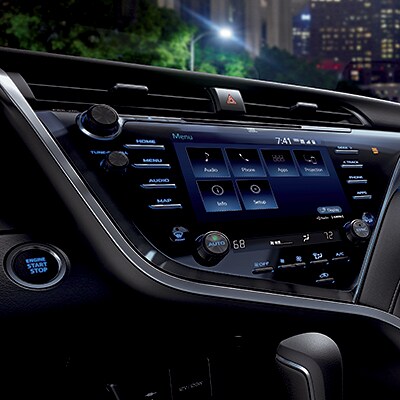 Android Auto and Apple CarPlay Compatibility
Set Your Desired Soundtrack with Ease
Connecting to your favorite content will be simple and hassle-free with Apple CarPlay and Android Auto at your fingertips. These systems will allow you to get directions, send and receive text messages, and make calls all without lifting up your phone.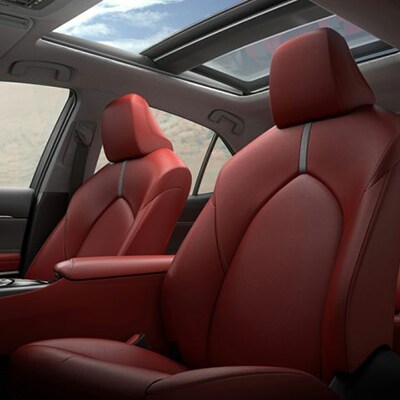 Cockpit Red Leather-Trimmed Seats
Express Your Wild Side with a Touch of Interior Color
The Toyota Camry is sure to fit your needs. When it comes to suiting your style, the sedan won't fail to impress with the featured Cockpit Red leather-trimmed seating surfaces. They're bright, bold, and will give your Camry the aggressive aesthetic you seek.