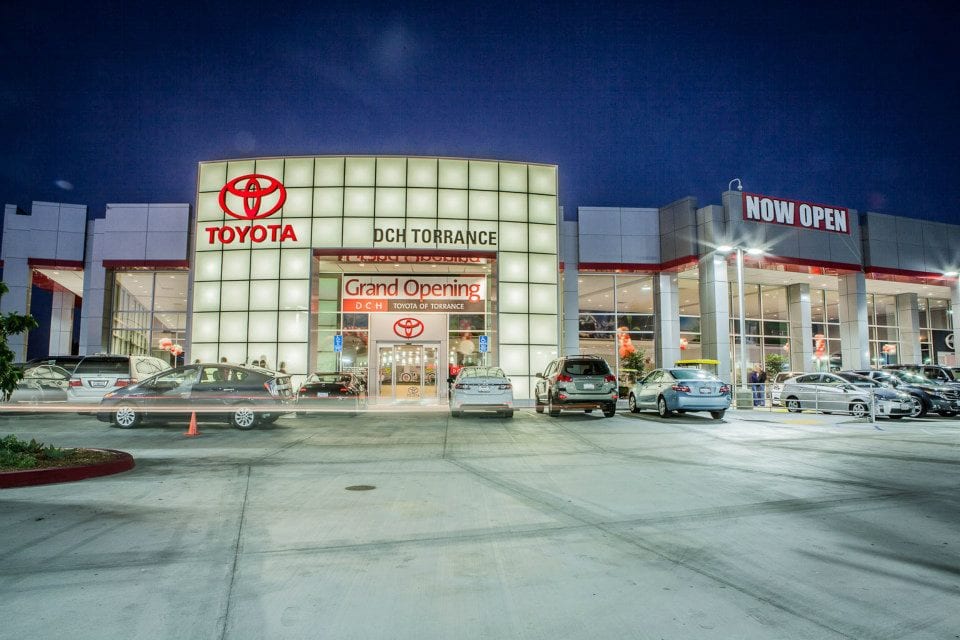 Learn About Our Green Dealership
At DCH Torrance Toyota , we are proud to represent the Toyota brand and their dedication to creating innovative vehicles without sacrificing the safety and stability of our environment. But our commitment doesn't just stop with our vehicles. When you come to DCH Toyota of Torrance, you're shopping at one of the greenest dealerships.
As a LEED Certified Building, our showroom is designated as a certified green building by the U.S. Green Building Council. More than 20 percent of the materials used in construction were sourced locally, and an additional 20 percent are from recycled materials. After the building was completed, 80 percent of the construction waste was recycled to keep tons of material out of local landfills. Additionally, we are the first construction dealership to use LED lighting in Los Angeles County. This type of lighting gives us approximately 60 percent less energy usage, nearly maintenance-free operation, and an estimated life of 50,000 hours which is more than 10 years of usage.
Our showroom is designed with west and south-facing patios that are covered to shade the showroom from the sun's rays.  High-efficiency HVAC units and a reflective white roof will also contribute to reduced energy usage. The showroom also has many Solar Tube skylights, which will provide enough light to eliminate the usage of in-ceiling lighting during most daylight hours. We were also able to purchase refurbished Herman Miller work stations through Talimar Systems.
Every little bit that we can all do for the environment helps, and we are proud to do our part every day. Stop by today to check out our eco-friendly showroom and vehicles!