Toyota Cabin and Engine Air Filters in Torrance, CA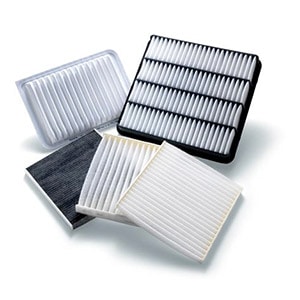 Keep your vehicle's cabin free of dust and pollen by getting a genuine Toyota cabin air filter. When your cabin's air filter needs to be replaced, come to the experts at our Toyota dealership in Torrance, CA, for expert advice. We'll set you up with the right new cabin air filter for your specific car, and our team will happily make the air filter replacement if necessary. With a new Toyota cabin air filter in your vehicle, you and your guests will enjoy a healthier environment where you can rest easy knowing that you're breathing fresh air. If you've noticed your car's A/C or heat performing worse, it may be time to get your cabin's air filter replaced.
Schedule a Toyota service appointment online now and speak with our team about purchasing the right Toyota cabin air filter for your car, truck, van or SUV. Check your vehicle's owner's manual to see recommended maintenance intervals, or consult with the Toyota service techs at DCH Toyota of Torrance to see if it's time to buy new cabin air filters. Buy new Toyota parts and accessories now!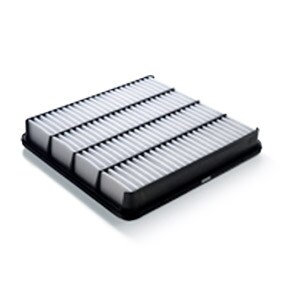 Keep your vehicle's engine performing its best with routine service and parts replacements at our Toyota dealership in Torrance, CA. By getting Toyota engine air filter service or engine air filter replacements, you are ensuring that your car's engine is getting the clean air it needs to perform smoothly all year round. These air filters are designed to trap contaminants before they reach the engine, helping to keep your powertrain free of dust and other pollutants. By being proactive now, your car's engine will thank you later!
Schedule service at DCH Toyota of Torrance to get genuine engine air filter replacements or service. Our Toyota service specialists will provide quick, professional work so that you can get back on the road fast. We recommend that you have your engine air filter replaced every 30,000 miles or 36 months under normal driving conditions. If you typically drive on dustier roads, we suggest you have the engine air filter replaced more frequently. Get the professional Toyota service you've been searching for at our Torrance service center!