Do It Yourself with the help of your friends at DCH Toyota of Torrance!
At DCH Toyota of Torrance, we pride ourselves on our talented, tenured team of Toyota technicians. They have the tools of the trade and the know-how to fix up any car, and they help our customers get back on the road quickly.
That being said, we know that plenty of our customers are pretty handy themselves, and many prefer doing maintenance work on their own. That's why we offer DIY auto parts at our Toyota dealership in Torrance, CA! If you want to get under the hood of your car and need parts to restore your vehicle, DCH Toyota of Torrance is here to help you.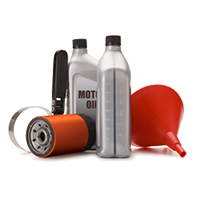 Oil and Filter change kits
As low as $19.95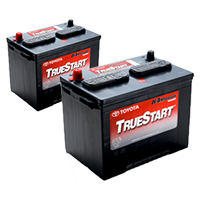 True-2 Battery 5 year battery
For $89.95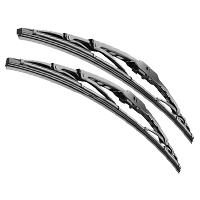 Wiper inserts
As low as
$6.99
Cabin Air filters
As low as
$29.95
Claim Offer
DIY Auto Parts near Me
We stock an incredible selection of parts at our Torrance, CA, Toyota dealership. Whether you're trying to change out your oil, replace a filter or check your battery, we have the tools you need to get the job done. Some of the many parts we stock at our dealership include:
- Air Injection Parts
- Alternator Belts
- Alternators
- Auto Repair Manuals
- Batteries
- Battery Testers
- Belts
- Belt Installation Tools
- Brake Caliper Covers
- Cables
- Drum Brakes
- Fuel & Gas Caps
- Fuel Pumps
- Hose Clamps
- Hoses
- Power Steering Pumps
- Relays
- Shocks
- Spark Plugs
- Starters
- Switches
- Timing Belts
- Water Pumps
- Windshield Wipers
Our dealership has all of the parts you need for your Toyota, as well as for vehicles from other makes. We'll make sure the do-it-yourself auto parts you order are right for your vehicle. Whether you want to repair your Camry, fix up your RAV4 or take care of some routine maintenance for your used car, DCH Toyota of Torrance is here for you.
Need advice or have questions about the DIY maintenance you're going to attempt? Our parts team and Toyota technicians can help you out. If your repairs aren't going as planned, know that you can schedule service with us, too.
Order DIY Auto Parts in Torrance, CA
You can order parts from us online, or get in touch with our team by calling us at 888-419-5418. If we don't have the part you need in stock, we'll order it for you immediately. That goes for Toyota accessories that you want to install, too! Turn to DCH Toyota of Torrance for all of your DIY parts and DIY maintenance needs.